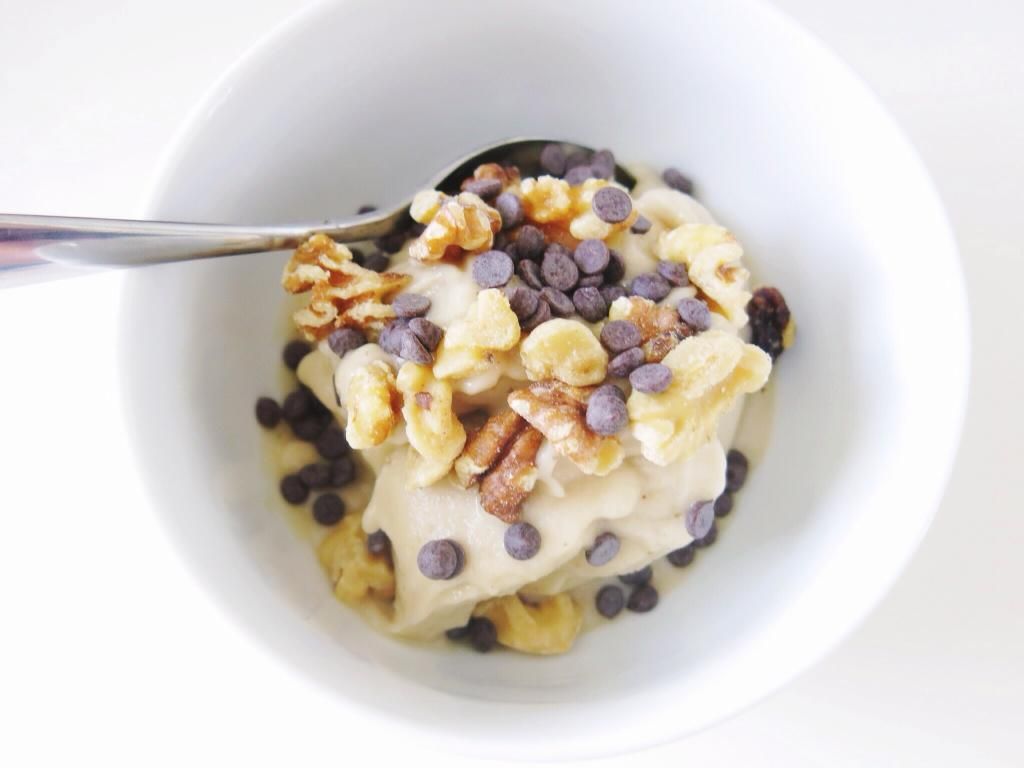 I know this recipe doesn't really call for a recipe but more of giving you guys an idea of what breakfast, lunch, and dinner could look like. Yes, I have had this for breakfast and yes I felt amazing afterwards. Something as simple as frozen bananas with a little almond milk and dates blended together is pure magic. Some would argue the love for this combination is like peanut butter and jelly?....
Vegan Banana Ice Cream
Ingredients you will need...
(if you can't tell by the picture)
2-3 Frozen Bananas
2-3 Dates
Splash of Almond Milk/ Rice Milk/ Soy Milk
Toppings:
Vegan Chocolate Chips
Nuts of your choice (walnuts are the best, taste like Ben & Jerry's Monkey Chunky)