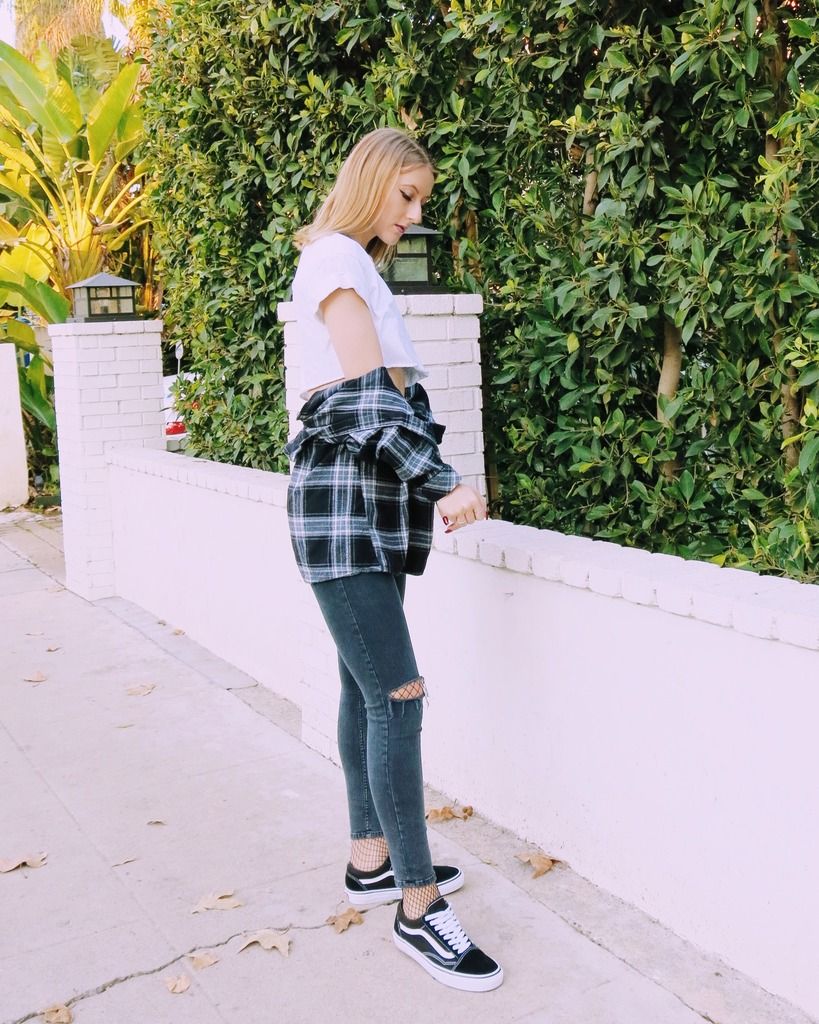 OUTFIT:
TOPSHOP Shirt
ZARA Plaid Shirt
AMAZON Fishnets
TOPSHOP Jeans
VANS Sneakers
A layered look for a casual Winter day in Los Angeles. I didn't plan to match as well as I did... but looking back now I think the color palette is pretty on point. I wanted to get on this fishnet trend, so the entire look is create around that. I don't mind experimenting with trends when they are cheap. I ordered these fishnets off of
Amazon
because every store seemed to be out of them. They were $1 I kid you not. I wore them under ripped jeans from Topshop. It definitely feels weird wearing tights under skinny jeans. I'm actually a fan of this look because I love anything that plays with layers. I wore a simple cropped tee also by
Topshop
to draw attention to the fishnet tights even more. I like that my plaid shirt from
ZARA
has a similar linear pattern to my tights and draws in the rest of my outfit with the same colors. To keep the look kind of edgy and tomboyish... yes that's a word, I wore my
Vans
. I feel like these sneakers are the perfect shoe. You can get away with wearing them and still look stylish. I really don't own many sneakers that I wear with put together outfits. So if you are thinking about picking them up, you really should.