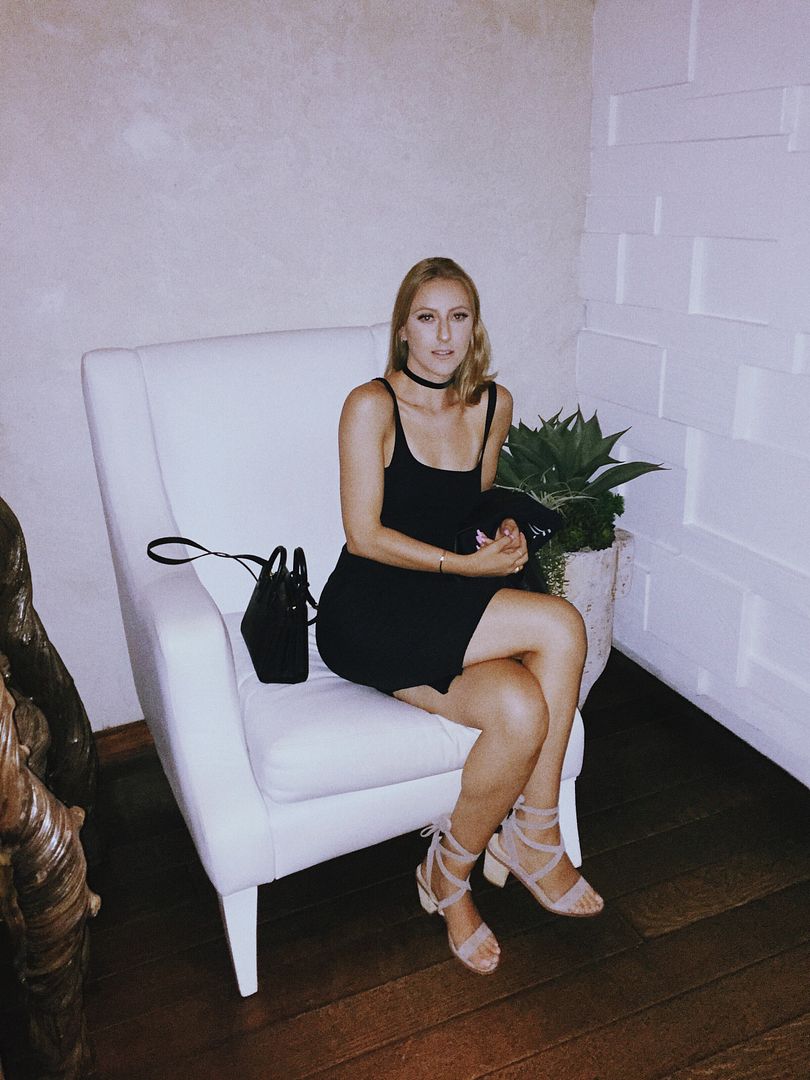 Location | Santa Monica, CA
OUTFIT :
VANESSA MOONEY velvet choker
ZARA dress
CHINESE LAUNDRY sandals
SAINT LAURENT sac de jour nano bag
I can't tell you how many times I have worn this dress. It is the perfect basic body con dress. This dress is extremely sexy and shapes your body nicely. I love that I can play up my accessories more because my dress is so minimal.
There aren't many places in LA that embody the vibe of NYC but the Huntley Hotel is one of the few exceptions. Everything from the decor, restaurant menu, and penthouse view are wonderful. With the restaurant being on the top, you feel like you've been elevated to a whole other world. A night life of up and comers who have proven their relevancy in the community. I have been coming here since I was sixteen. I had my Sweet Sixteen here believe it or not. It's crazy how six years can fly by so fast. Yet, the Huntley Hotel remains the same. One of my favorite things to do is go out with someone special, have a drink, and talk. I could care less to find an activity that fills the void of no connection. I enjoy good conversation above anything. I need to stop forgetting about this place, a special gem hidden in the city of what almost has become bombarded with a swarm of tourist each day.