Look Cute in Air Jordan Bred 11's
11:00:00 AM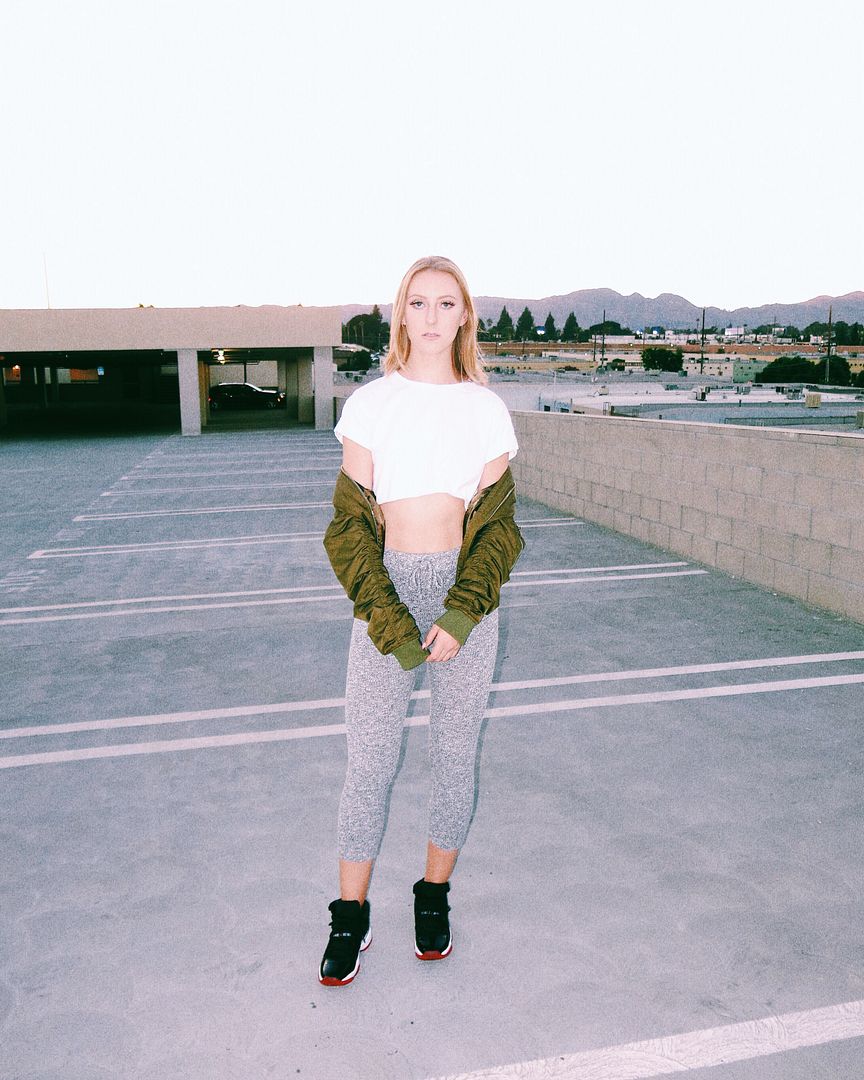 OUTFIT:
T O P S H O P Cropped Shirt
T O P S H O P Bomber Jacket
F A S H I O N N O V A Pants
A I R J O R D A N Bred 11's
The last look of my
HOW TO STYLE SNEAKERS LOOKBOOK
. I had so much fun styling these looks for you guys. I love that this look doesn't match in any way, but it still works. All of these colors compliment each other. This
Topshop shirt
is seriously my go to for so many looks. It fits me perfectly. I also wear this
Topshop bomber jacket
in this army green color a lot! I don't wear a lot of green but if it's a jacket it somehow works with a lot of my outfits. Who would have thought... And these
FashionNova pants
are extremely comfortable but stylish. I feel that the textured print gives these pants some dimension otherwise these wouldn't be so flattering. Of course my favorite part of this outfit is the sneakers. These Air Jordan Bred 11's are one of my favorite shoes of all time. What I love most about the shoe is the patent material. This makes the shoe stand out even more.You know a shoe is well designed if it can look good on a variety of people, both men and women.