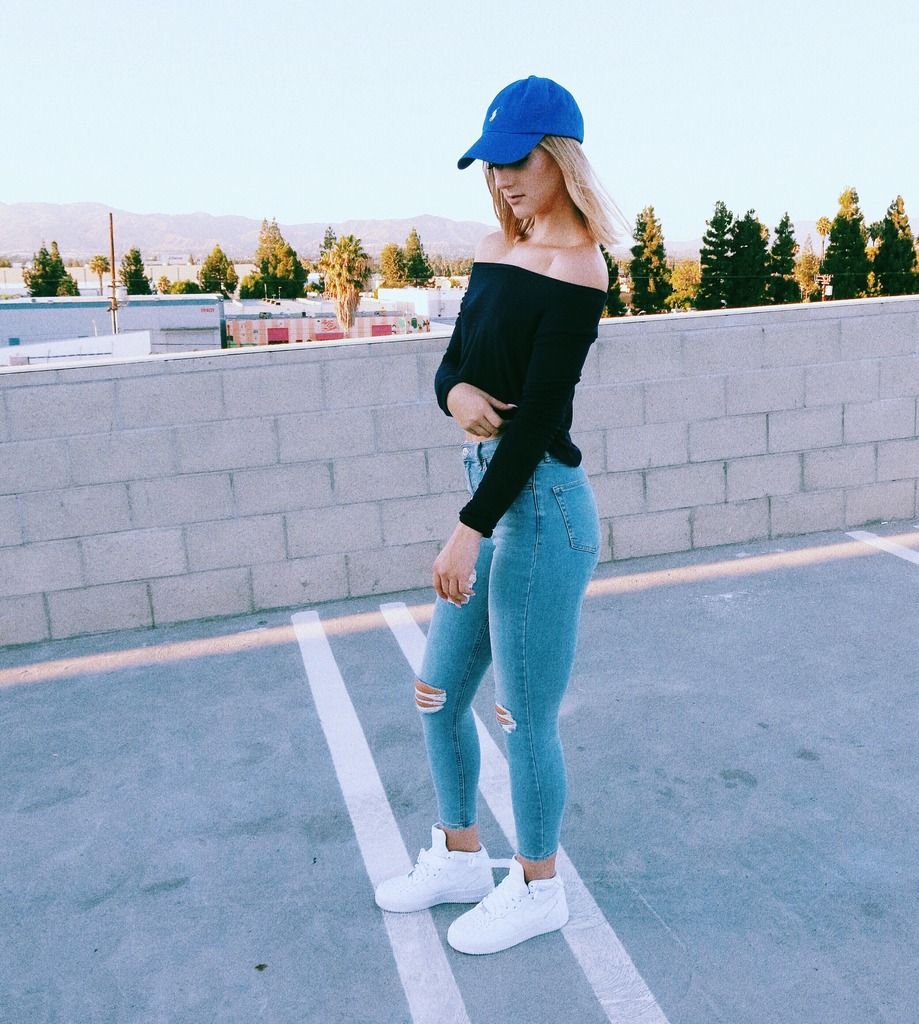 OUTFIT:
RALPH LAUREN Hat
FOREVER TWENTY ONE Long Sleve Shirt
TOPSHOP Jeans
NIKE
Air Force 1's
This is my favorite outfit from my
How To Style Sneakers Lookbook
. I really love how simple this outfit is, but it's still very cute. I added a baseball hat to make it a little more sporty. Also, because I was going for a "blue" theme, I thought it went nicely with the rest of my outfit. The top is actually a long sleeve shirt from Forever 21 that I
cut and styled myself
. I cut it at an angle for a more interesting detail. I think this shirt looks so cute off the shoulder too! Thank you Mama for my nice collarbones! I wore this shirt with slightly ripped light washed denim. I wanted to continue the theme of a little skin showing but not too much. A rule I sometimes follow that I made up myself... is skin on top and no skin on bottm and vise versa. I am showing some skin on top so I decided to keep it casual on the bottom. These
'jamie' jeans
from Topshop are my all time favorite fit. They are slightly high waisted and so flattering on the butt. They are also very stretchy even though they don't look it. To complete the look I went with my white Air Force 1's. I wanted to keep the outfit very
neutral
in terms of the color palette and let the pieces stand on their own. I definitely have to keep this outfit in mind for future outings!
SHOP THIS LOOK: