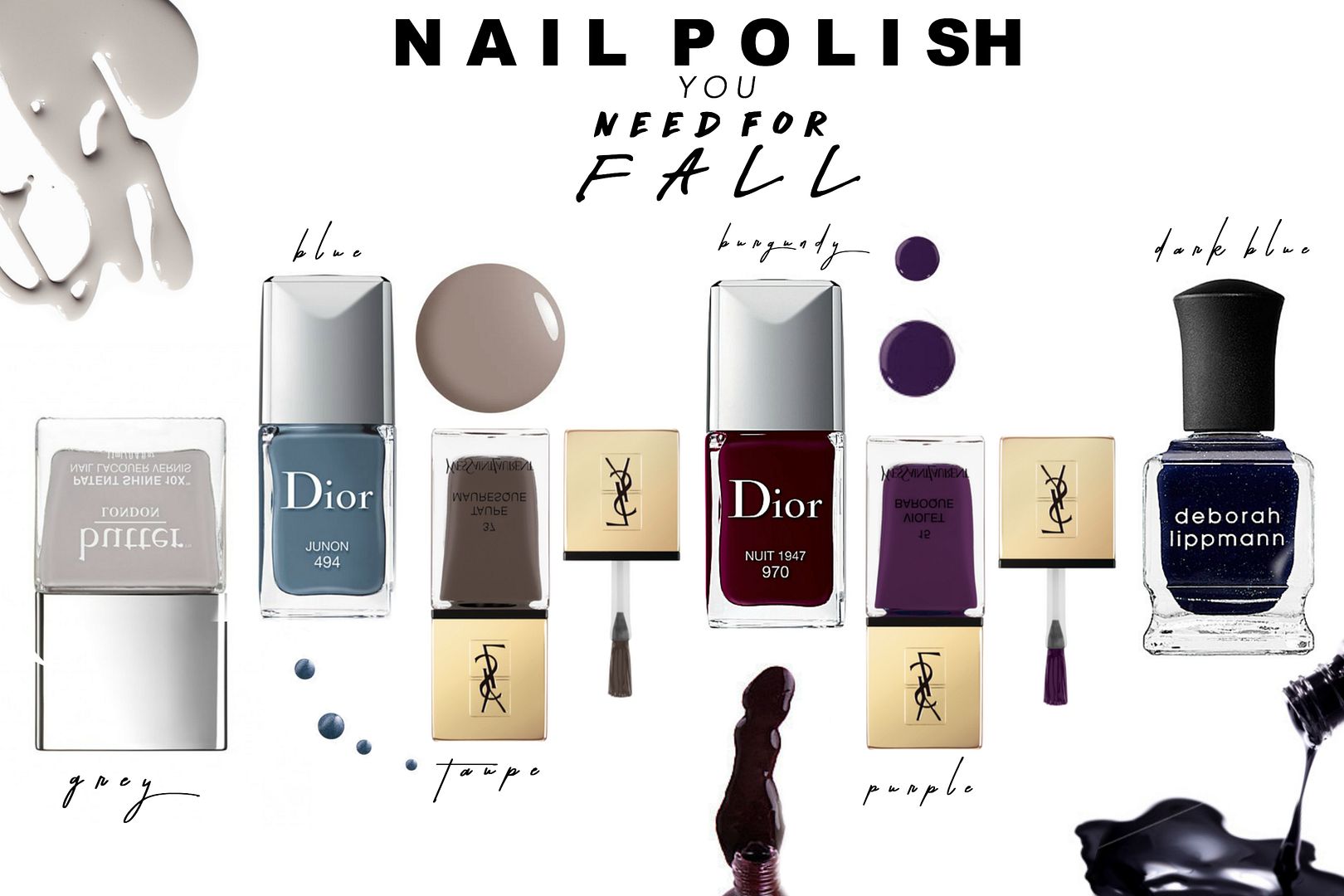 One of the best parts of the changing seasons, is the nail polish color's. I feel like once Summer is over, it's time to break out all the Fall colors. Here is 6 of my top picks for Fall nail polish that you can never go wrong with.
SHOP THESE ITEMS:
G R E Y
| Grey is one of my favorite colors. I throughly enjoy all shades of grey... If you don't want to commit to a dark color, try a light to medium grey. This says you are in the Fall season, but you're not committing to it.
G R E E N / B L U E
| This shade of nail polish is a nice change from your typical reds, purples, and blues. But, it still has a Fall feel about it. If you want to be a little different, try this shade out.
T A U P E
| I love dark browns and taupes. I wear a lot of taupes in the Fall, so this is a great shade to have. It will go with a lot of your Fall wardrobe.
B U R G U N D Y
| Nothing says Fall like vampy oxblood nails. This is an obvious choice if you want to say hello to Fall. Matching you nail polish to your lipstick shade or make up is a nice touch.
P U R P L E
| Purple shades are great for the Fall, especially dark purple. Again, it has this rich deep color to it that will give a great contrast on your nails.
D A R K B L U E
| Dark blues look great on the hands. It is one of those colors that is flattering on every skin tone. It has a mysterious tone to it.