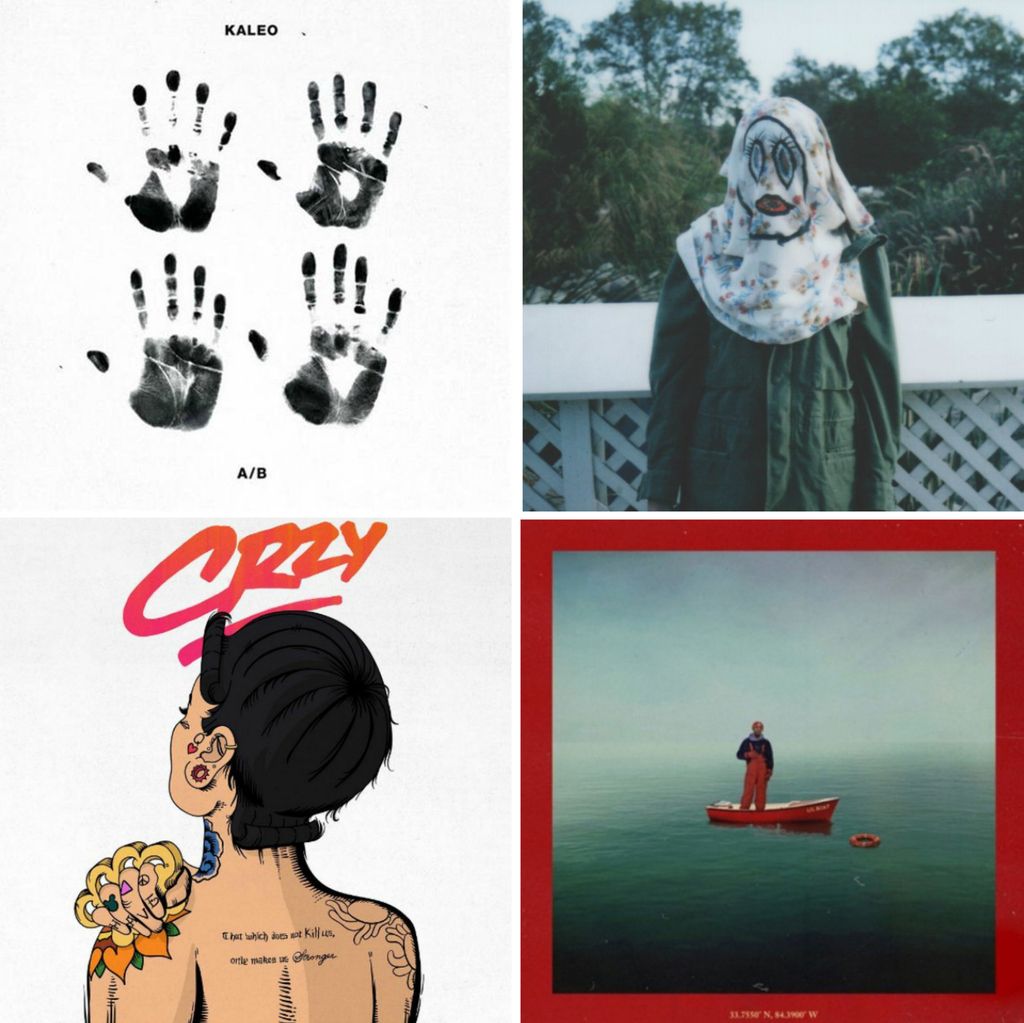 I have five artist to share as part of my August playlist. My music taste is honestly... all over the place. It depends on my mood or what I've been going through lately that will fill the void.
BISHOP BRIGGS | I discovered this artist on SoundCloud. An artist that is very under the radar but has a very unique eclectic style. The song I posted below, 'River' has the catchiest beat. It gives a certain kind of confidence. It has a bluesy feel yet refreshing pop upbeat tempo. I'm not good at describing these things but have a listen!
KEHLANI | Kehlani is an artist I never really was a fan of. At least her earlier work. I don't think her voice is anything unique or special as far as differentiation goes but... I do like her throwback to the classic R&B sounds. She recently came out with a song 'CRZY' which I suprisingly liked. I still think she's trying to find her sound but this song makes me feel like a boss a** b***h so naturally I'm going to like it.
KALEO | The thing that grabs my attention first is usually the voice. And believe me... Jökull Júlíusson voice is incredible. It has a confined roughness to it that is used in the best way possible. His voice has a haunting echo that keeps you memorized to continue listen. 'Way Down We Go' was the song that caught my attention but the band has other great tracks as well.
LIL YACHTY | This Hip/Hop artist literally came out of nowhere. After dropping out of college in Michigan, Lil Yachty went on to develop is own unique sound. Many would argue if this is true Hip/Hop and I would agree. I'd call it experimental rap. You gotta start somewhere. His songs come off as borderline childish lyrically but pull it off with fire beats. It reminds me of artist who you can't figure out if their comical or not. I wouldn't take his music seriously, considering he raps about the typical boring topics most new artist talk about. But I am curious where his development will take him.
TOREY LANEZ | Torey is a Canadian rapper I had discovered a while back. He recently released a new album called 'I Told You'. Possibly telling all his doubters/haters that he's made it and this is only the beginning. I've always supported new sounds but I feel Torey Lanez has drawn too much influence from other artist. He has shown his versatility in his voice by transitioning from hip/hop to a pop sound, something Drake does really well. As a freshman album, I think it is a solid album with really great producing. His lyrical topics have a little bit more strength than Lil Yachty does. His maturity shows what he's been through which can be refreshing.