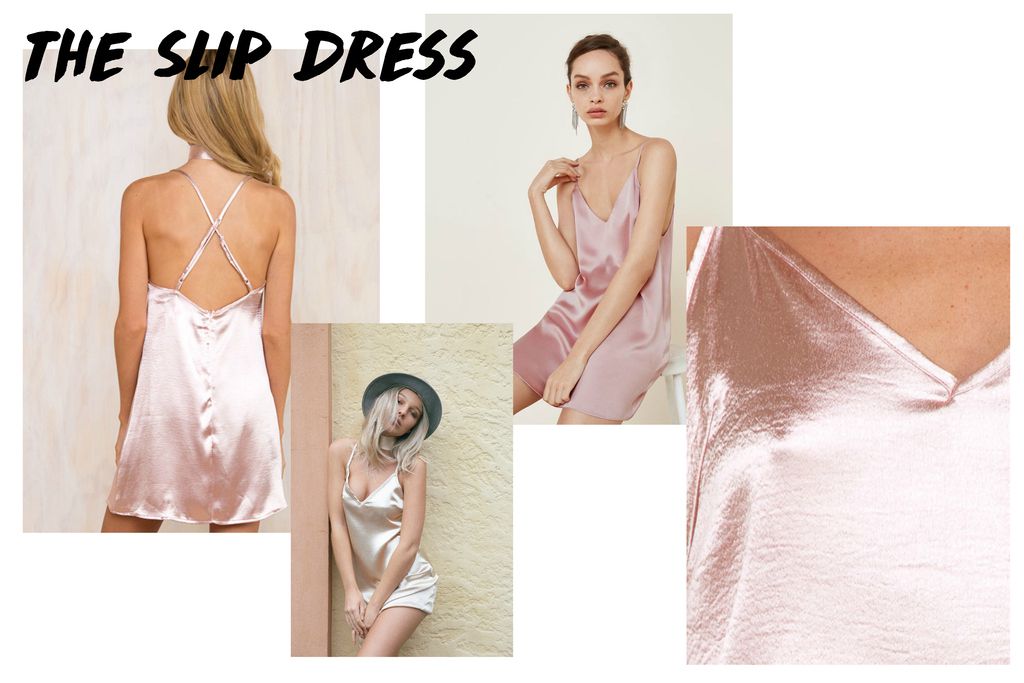 Hi guys. I'm starting a new series of "Let's Talk About It". A series of topics regarding fashion trends.
Textiles, Price and Color
One of my favorite trends for Summer is in fact the infamous slip dress. Originally emerging in the late 90's, these have started to come back into the fashion scene. Slip dress are usually polyester or silk.
Polyester
tends to be the cheaper fabric alternative to
silk
. For those of us who don't want to spend a few hundred on a silk dress, polyester is a great second choice for those who want the same look at a more affordable price point. I have been really searching for the perfect slip dress to wear with thigh high boots and oversized jackets. I am in love with this look! My go to rule when wearing anything revealing is if you're showing skin on top, cover up on the bottom and vice versa. It's to balance out the look. Anyways, these dresses come in a wide range of colors. I particularly like the more skin tone champagne and rose colors.
Where can I buy?
So where do you get these little darlings? Your best bet is to hunt online because trust me these sell out quickly in stores. Zara, Topshop, and Urban Outfitters are a few stores that carry these style dresses. But good look finding your size and the color you want. So I am here to help you out. I have done the research and here are the best places to pick up your new Summer find. All the links below are dresses under $100!
Links:
Rihanna pulls off the slip dress better than anyone. There is no doubt Rihanna likes a sexy slip dress, strappy sandals and an oversized jacket. I also love the way she accessorizes with layering delicate jewelry.