I have recently moved into my new apartment! I can't wait to share with you guys the final results once I fully furnish my apartment. I am in the process of researching design inspiration and furniture possibilities. So far CB2, Z-Gallerie, and WestElm are my go to for small space apartment furniture. Above is the look I am going for. I have always liked contemporary but with a relaxed and chic look to it. I am not one for a room that looks too symmetrical or perfect. I like to mix different textures, colors, and styles together.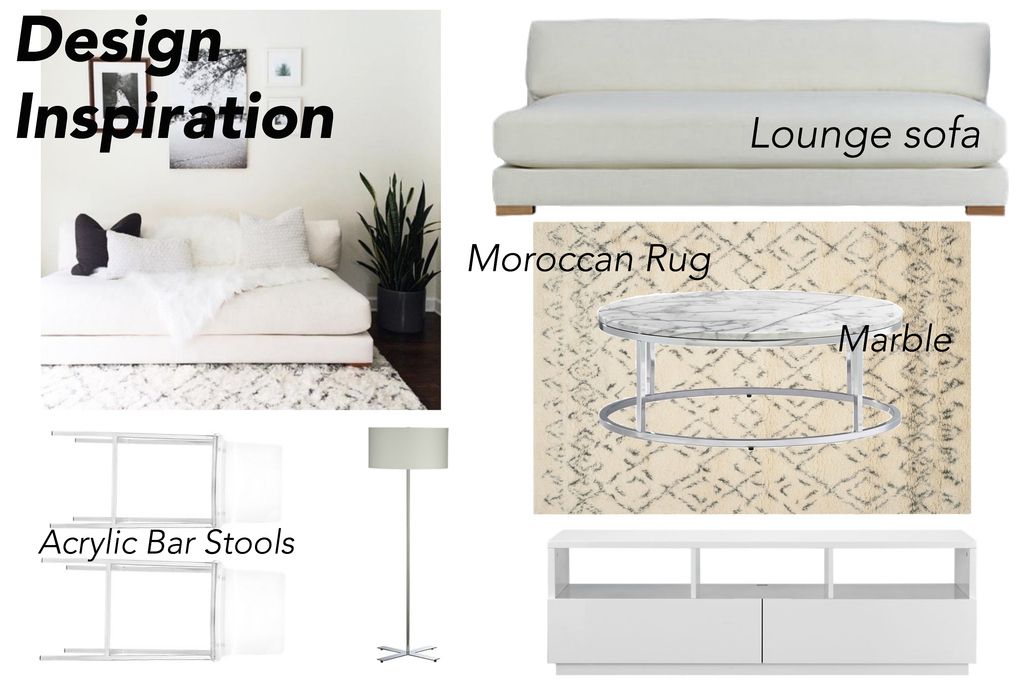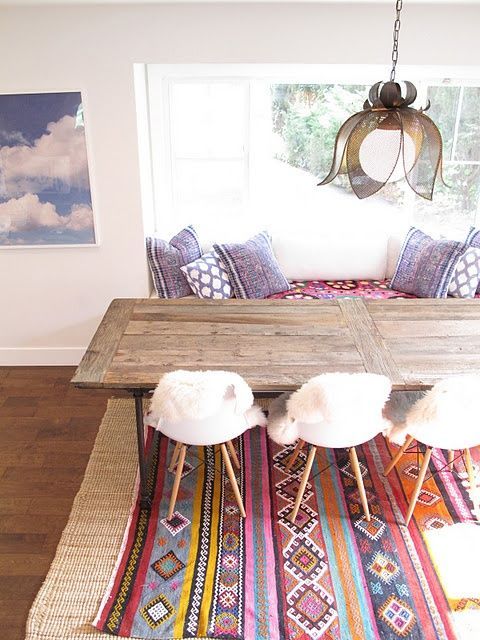 I am in love with this textured rug. A nice way to add color to neutral furniture.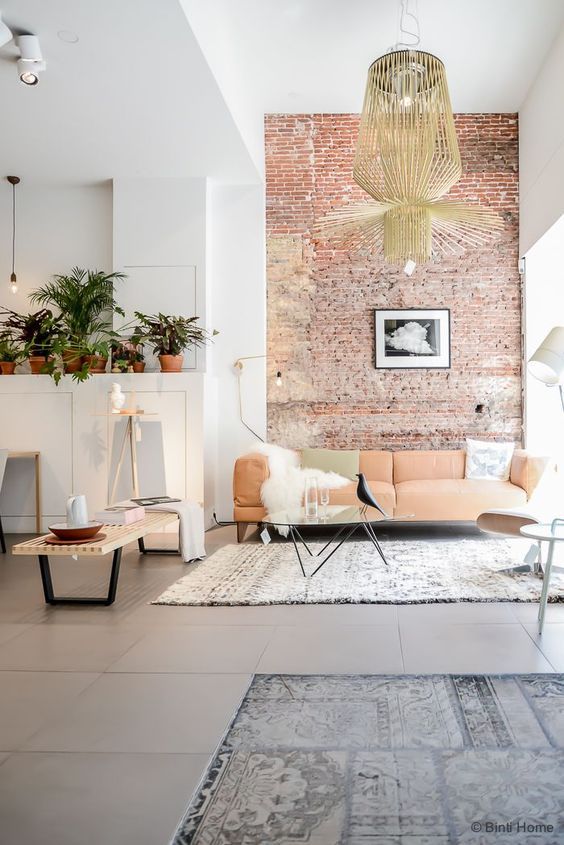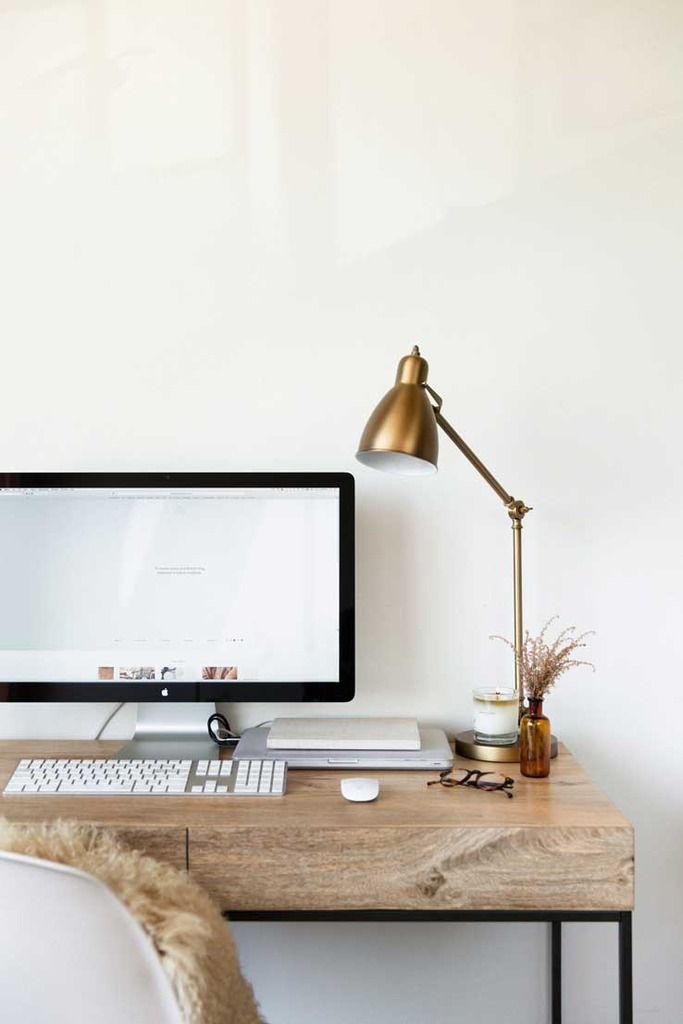 Mediums such as brass, nickel, or acrylic are nice alternatives to the standard metal lamp. This lamp gives the room a more industrial look
Indoor plants are the perfect way to add vibrant color to a neutral room. They fill the corner space really nicely.