Shopping at the Grove
2:46:00 PM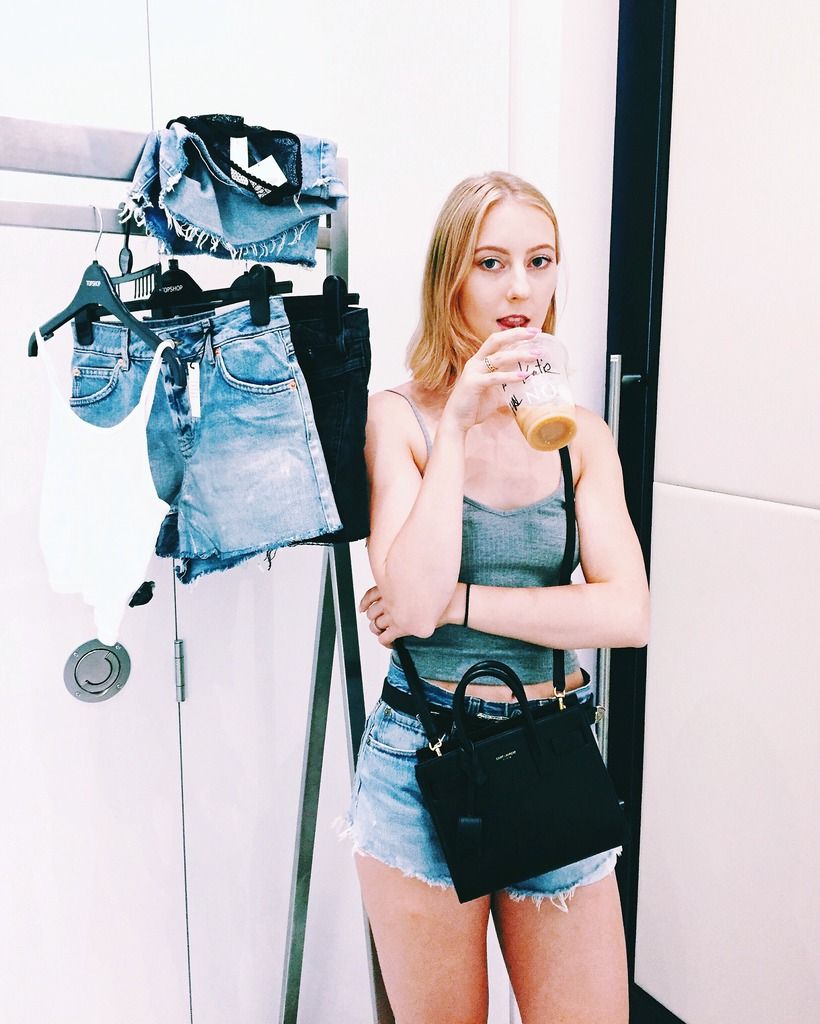 Outfit: Topshop Cami, Vintage Levi Shorts, Saint Laurent Bag, Below The Belt Belt

The perfect summer outfit. I promise you.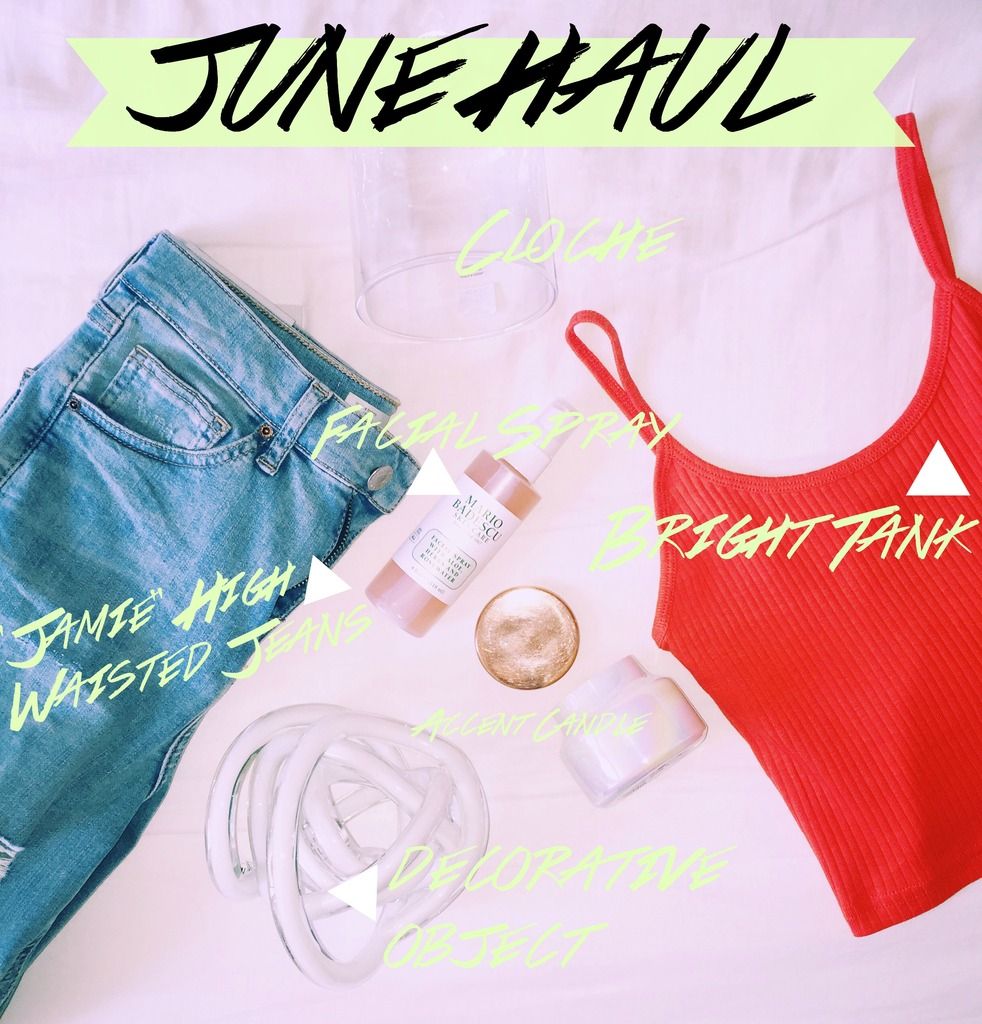 New in:
Topshop Jamie High Waisted Ankle Grazer Jeans and tank, Mario Badescu Facial Spray, Anthropologie Candle in the "volcano" scent, Crate & Barrel apartment finds
Finally found the perfect pair of light washed denim! I am extremely picky with light wash denim. Of course I can always rely on Topshop for the best selection, quality, and reasonable prices. This is my fourth pair of the "jamie" style jeans that I own. These fit tall people very nicely. And because I wear my grey tank so much I saw this fiery red color and had to pick it up for an easy $10. I also popped my head into Anthropologie just to see what was new. I finally decided to try the Mario Badescu facial spray! I am excited to try this for summer. I tend to wear less makeup in the Summer time so this will be my go to facial and setting spray to rejuvenate my skin. Also picked up a pearlescent candle for my new apartment. Lastly, went into Crate & Barrel to see what unique pieces I could find. I am so happy I purchased this coche. It is going to be great for displaying my jewelry, candles, and anything really. Let us also talk about this cool knot I purchased there too. I have always loved these... just didn't know where to buy them. Well now I know. Thanks Crate & Barrel!