Why Do You Live Off The Hype?
11:43:00 PM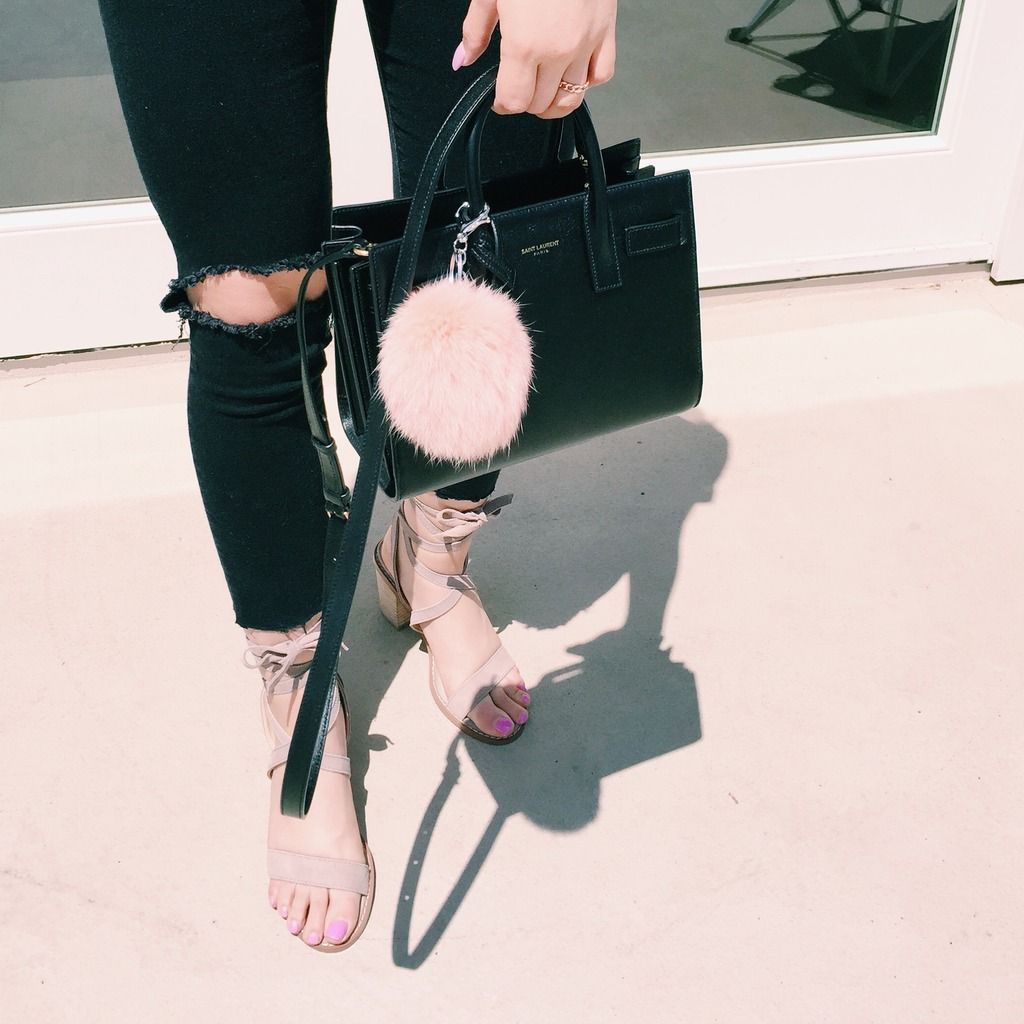 Outfit of the Day:

Bag- Saint Laurent, Sandals - Chinese Laundry, T-Shirt - IRO Paris, Jeans - Made by me

My family just moved up to Santa Barbara... I visited my new home away from home. Super excited to start a new life and create more memories up there from time to time. Kind of had an early Mother's Day too which ended up with a New Orleans brunch on State Street. For some reason I really like this outfit... I didn't mean for it to be so matchy but I realize now that the whole holes in my shirt and jeans and color coordination actually works in the best way possible. Definitely does not look like I'm trying to hard, super relaxed. Oh and how cute is my pom pom key chain.... in baby pink!