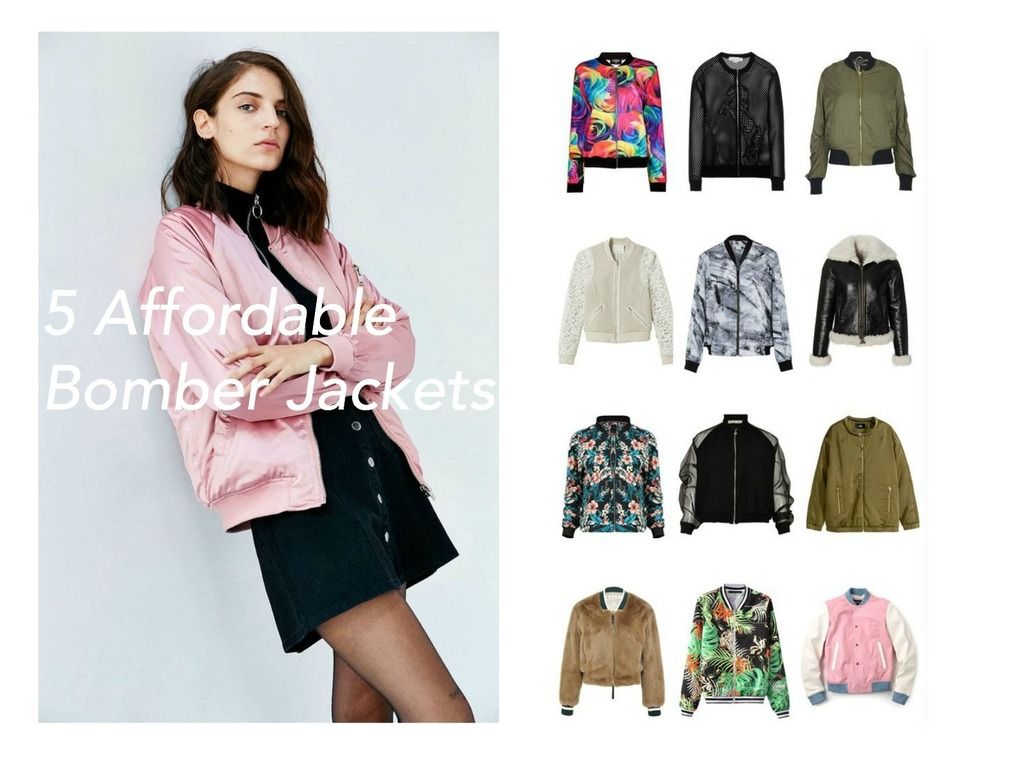 With bombers being a huge trend right now, I thought I would share 5 affordable bomber jackets that you can easily transition into Spring/Summer with.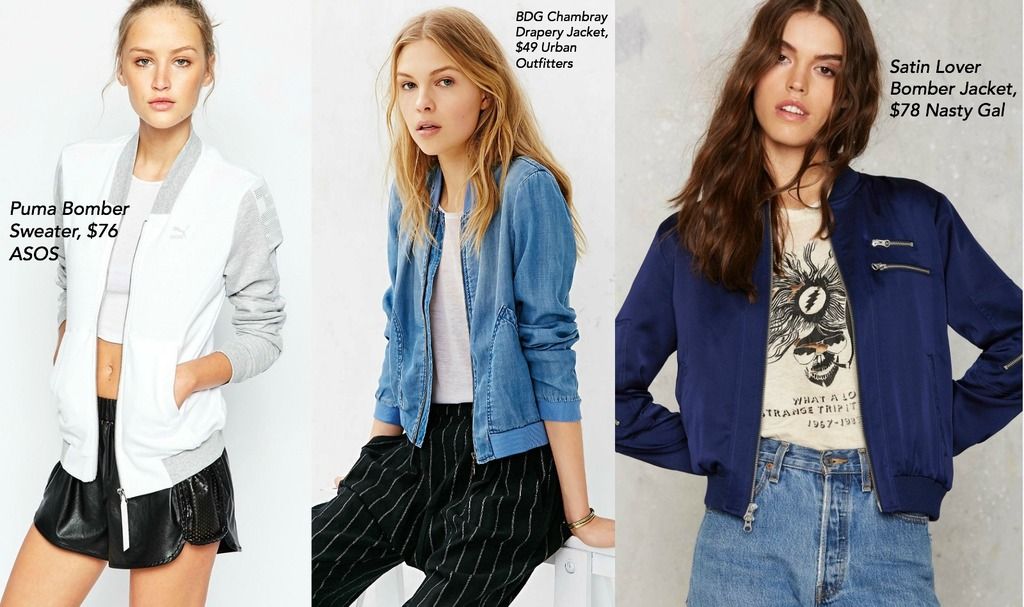 From left to right
1. The first bomber jacket from PUMA is a nice sporty jacket that has a fresh Spring colorway. It also is in a breathable lightweight material perfect for an active lifestyle.
2. If you are not into the realistic look of a bomber jacket but like the look and want something different... this denim jacket by BDG still gives you that effortless put together look.
3. This is a classic bomber jacket silhouette but without the thickness of one. Perfect for warm Spring/Summer nights. Zipper detailing is super chic.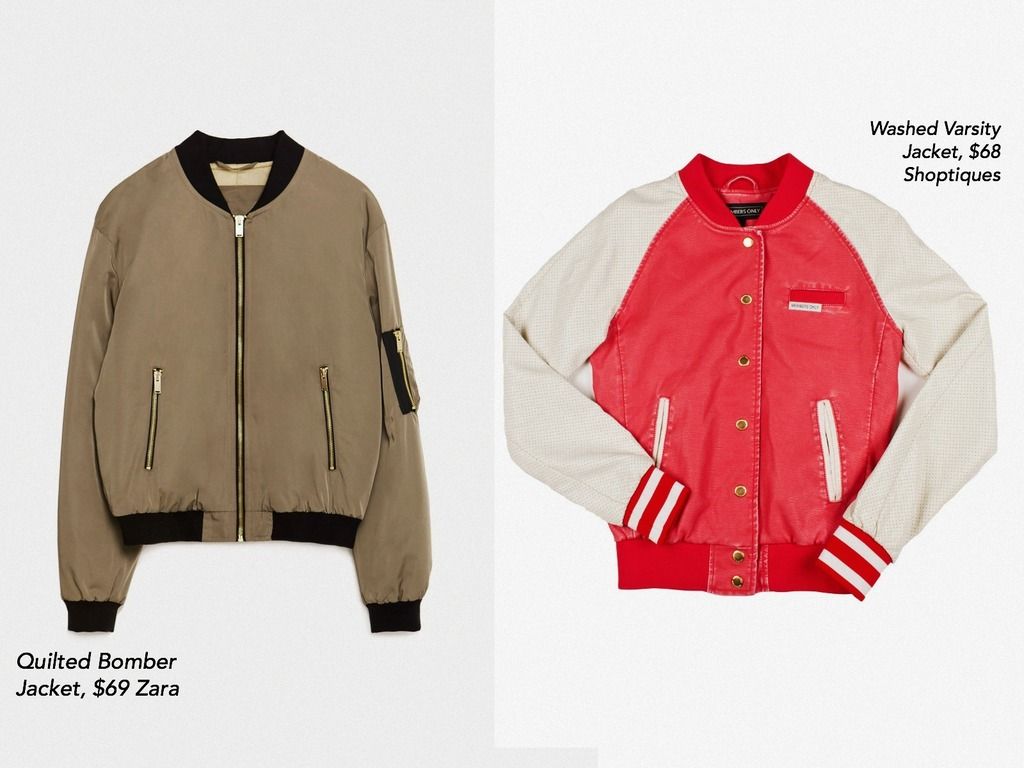 From left to right
4. I love the army green color on this Zara bomber jacket. This is a toned down version but the zipper detailing and black lining adds something unique to the overall look.
5. Lastly, if you aren't completely into the bomber look but want to hop on the trend, I recommend a varsity jacket. Same cut same coolness factor.