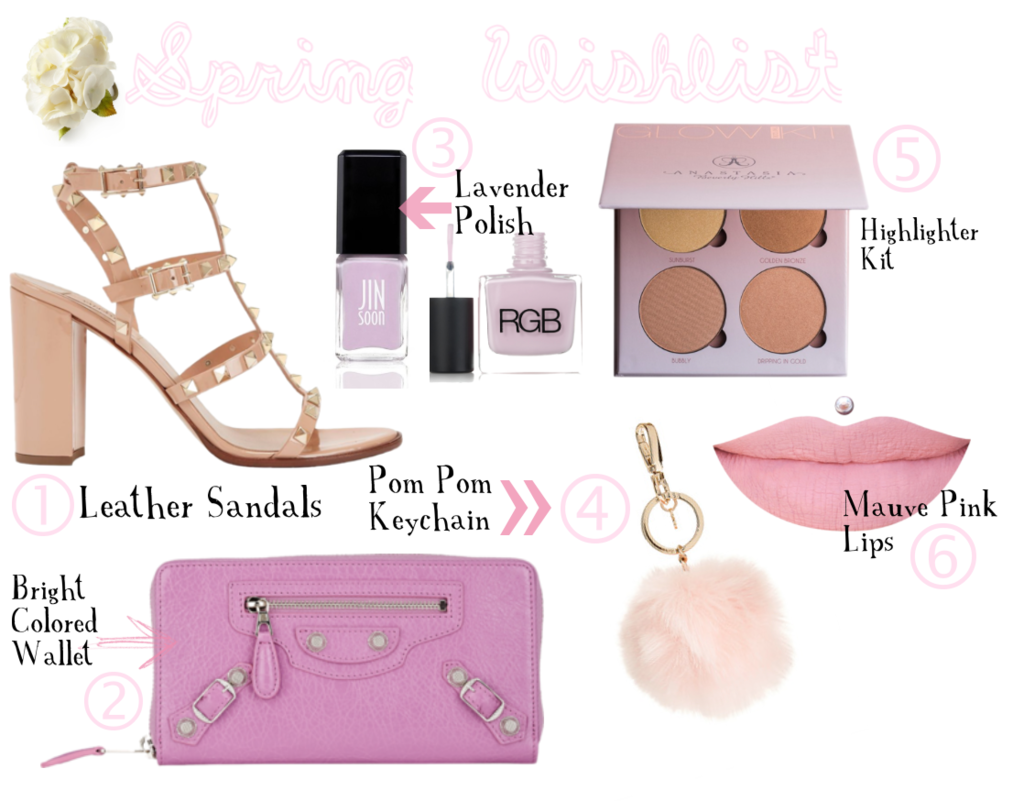 This Spring I am obsessed with pastel and mauve pinks as well as nudes.
1) I have always loved the Valentino Rockstud Heels but find myself liking the sandal version better. I think these are a little more laid back and wearable with my wardrobe. They also seem way more comfortable.
2) I recently purchased my beloved Sac De Jour Nano and didn't think to see if my wallet would fit... So now I need a new wallet. My old wallet is a well-worn Marc by Marc Jacobs Turnlock wallet from 7th grade. I kid you not... it has served its purpose but it's time for an upgrade. I love this Balenciaga wallet of course for the functionality purpose and design aesthetics but also because of the color! I think this would add a nice pop of color to my black bag.
3) Lavender is the perfect Spring nail polish (IMO). It really freshens up your look!
4) Also I am thinking about adding a pom pom keychain to my new bag. I know some people hate or love this look but I think it is fun.
5) During the Spring time I wear minimal makeup, but still want a healthy glow.
6)My makeup worthy products are definitely going to be lavender nail polishes, matte pink lips, and highlighter. I love a natural glowing look in the Spring without all the blush and contouring.