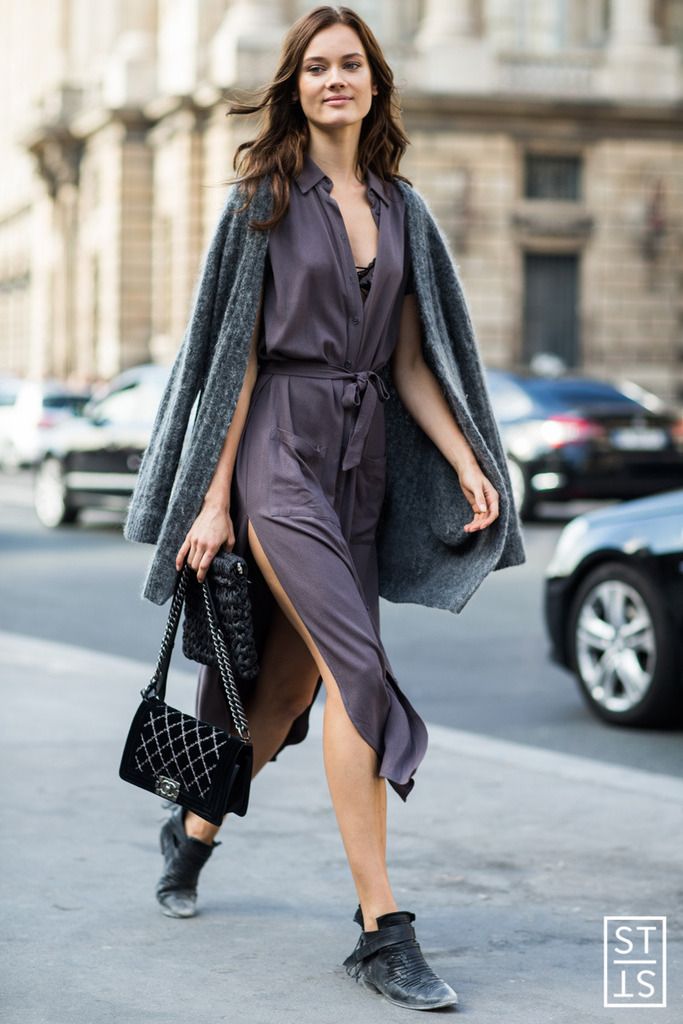 The color palette in this outfit is heavenly. Love the pop of purple in her dress with cool dark tones. The velvet Chanel boy bag is to die for!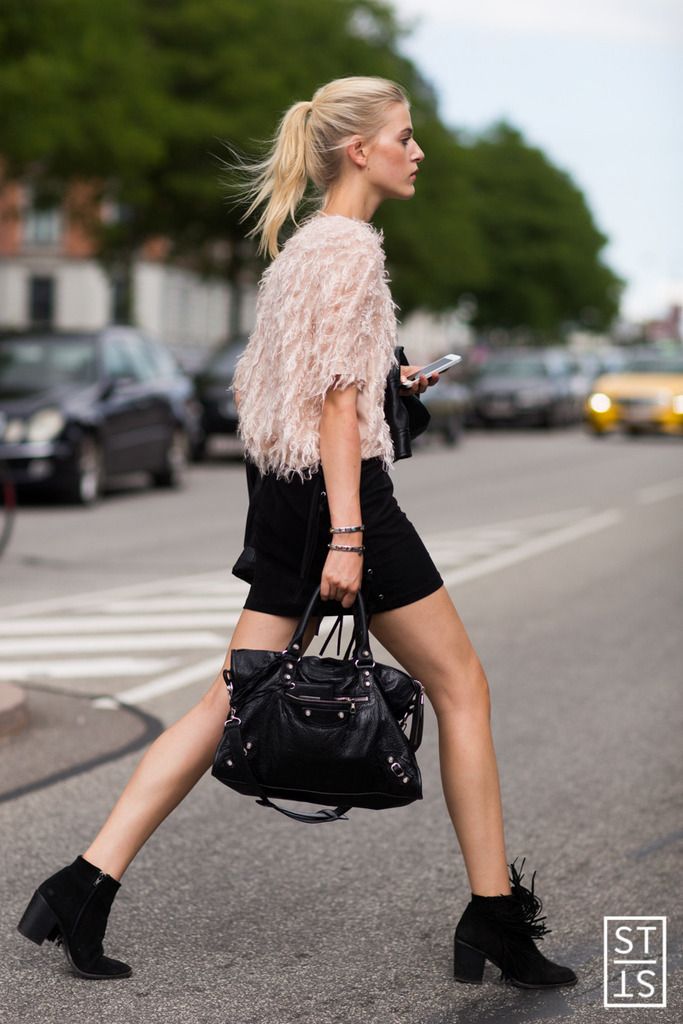 Again similar style practices here. A pop of color with an overall neutral outfit. The boots are very cute with the added fringe detailing.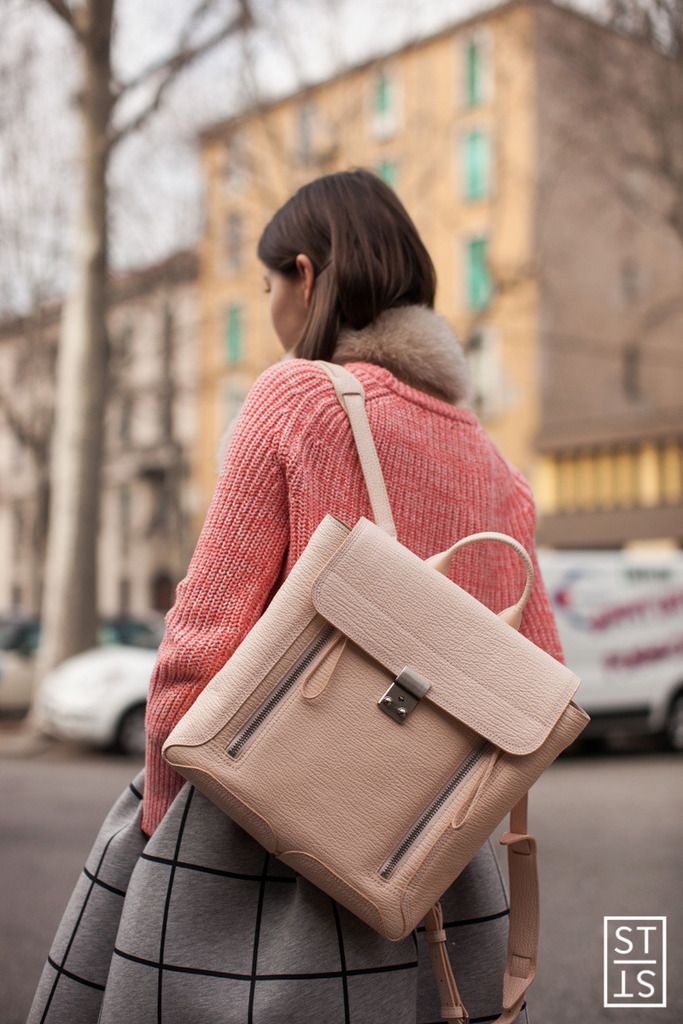 There are a lot of textures going on but it all works nicely due to the toned down color palette. The colors work nicely together.
Super fun look by both of these women. Similar in construction but slightly opposite in textures.

All Images by: Stockholm StreetStyle