Recreate this Look | Spring Outfit
12:11:00 PM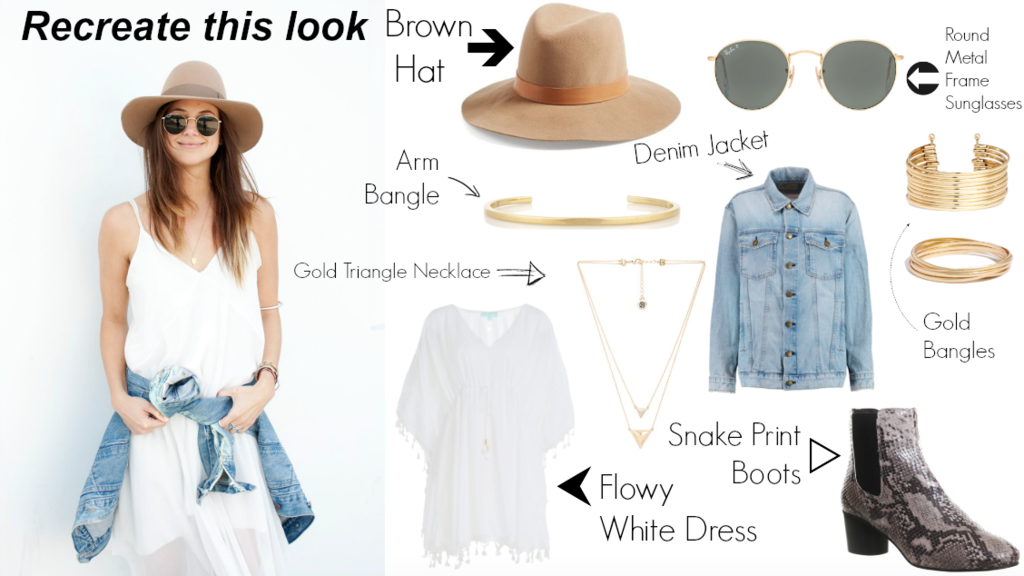 Love this look for the Spring time. This is such a casual but cool outfit to wear hanging out with your friends or out shopping. Most of us already own some of these basic items. For those of you who don't... it might be time to add these pieces to your closet.
Recreate this look:
1. Start with a light
brown hat
to to add some color
2.
Round metal frame gold sunglasses
to match your gold accessories
3.
Gold accessories
such as an arm bangle, bangles, and necklace
4.
Denim jacket
for color
5.
Flowy white dress
that is slightly sheer
6.
Snake print desert boots
to add some texture