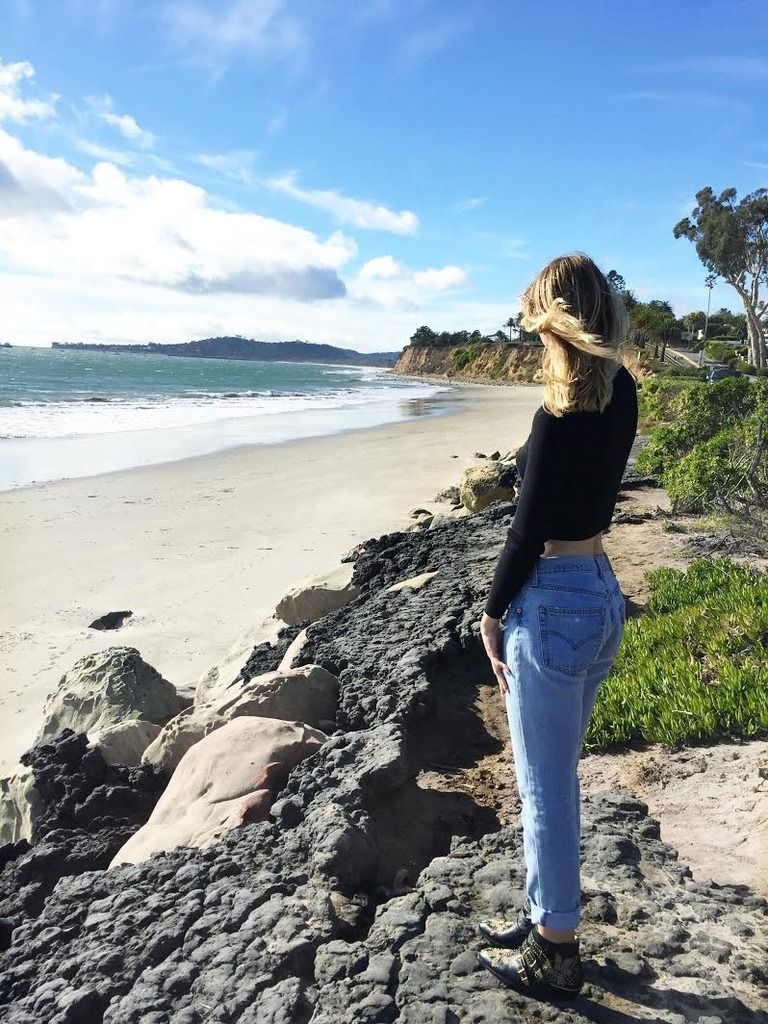 Outfit: Forever 21 Crop Top, Vintage Levi's, Chloé Susanna Boots
This was a cute outfit, a little different than what I would normally wear but a super casual look. Lately I haven't been into spending a lot of money on clothes. I kind of enjoy the hunt for finding affordable clothes. I would say it requires more effort but when you score it's totally worth it. Forever 21 has really been on my radar. For me, they are always a hit or miss but the last visit to my local Forever 21 I found a lot of really cute stuff. They seem to be pushing their fashion forward. This crop top was $12.... come on you can't beat that and it actually fits nicely. I also purchased some sweats for $12 and I think I might need to go back to get them in more colors.
Hey guys! Sorry the quality of these photo's are poor. I have no idea why. Anyways I am up in Santa Barbara for Christmas. My family moved up there so it is an exciting new time in all of our lives! It is really nice to take a break from the valley and be in a new environment. It still hasn't hit me that I am going to be spending plenty of years up in Santa Barbara. More memories to come. It was sad saying bye to my parents house I grew up in for 15 years.