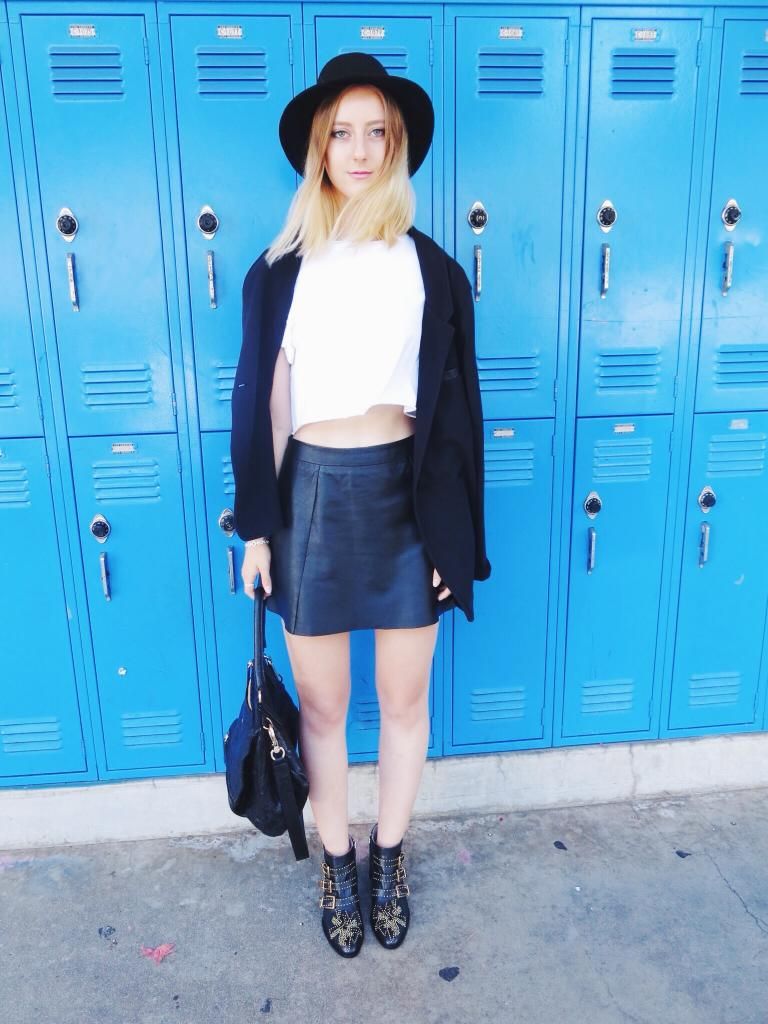 TopShop Hat,
TopShop T-Shirt,
T by Alexander Wang Blazer,
AllSaints Leather Skirt,
Chloé Susanna Boots,
Givenchy Pandora Bag
This is my favorite outfit from my Fall Lookbook. I love that this outfit is something I wouldn't normally wear but I took a chance and it somehow works. The colors and textures of this outfit really balance each other out.