Sephora Beauty Products | Summer
8:30:00 AM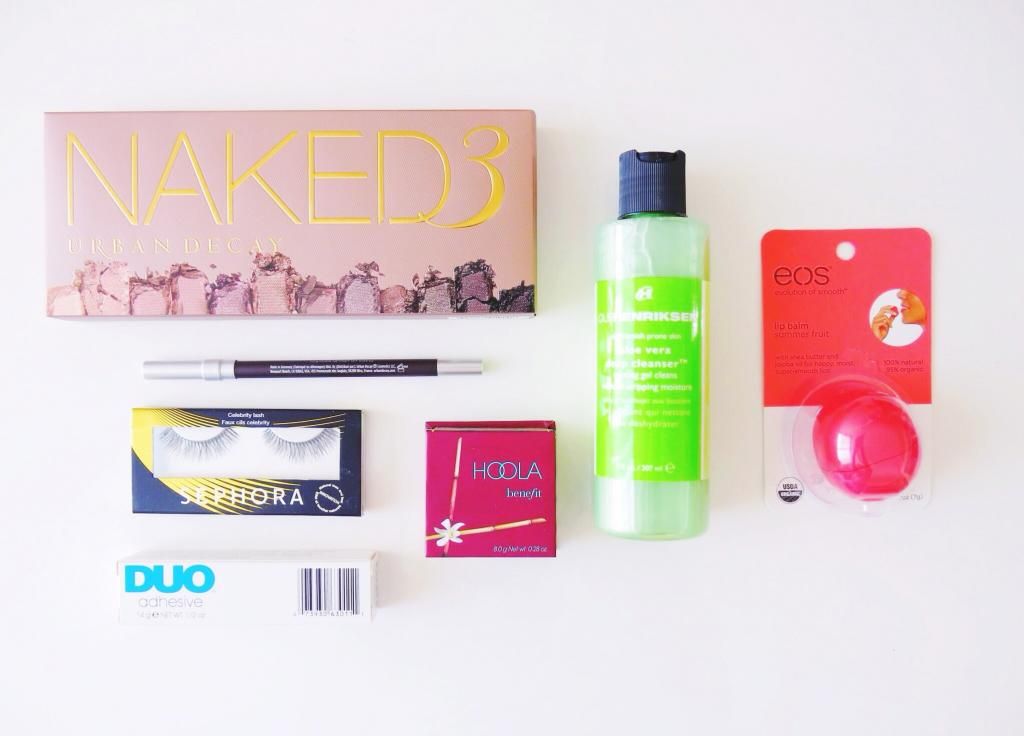 Picked up a couple beauty products for the summer. I have included all the links... so feel free to check them out at Sephora.
I finally purchased the Urban Decay Naked 3 Palette. After all the hype cooled down I accessed when it was worth the $54 dollars. Considering how long I have had my other eyeshadow palettes this new purchase will be totally worth it. Every shade in this palette is easily wearable for a day look. The eyeshadows are very pigmented as well. I also love that there is enough variety between matte and shimmery shadows. This palette also came with a double sided brush which seems pretty decent and four eyeshadow
primers.
Next, I picked up this Ole Henriksen Aloe Vera Deep Cleanser for oily/blemish prone skin. I have both of those so this is great for me. Have already used it a few times and have seeen a major improvement in my skin. Pores are cleaner and blemish free. My
skin-tone
overall has evened out... and for $22 definitely worth it!
Picked up probably one of the most popular bronzers currently. The "
Hoola Benefit" Bronzer
is a nice dark chocolate matte brown. This bronzer looks good on basically everyone. Comes with a brush which I haven't decided if I like or not. It gives a very defined look but I am still searching for a stippling brush to blend in my bronzer evenly.
I recently just ran out of my mac eyeliner and decided to try
Urban Decay's 24/7 Eyeliner
. I have heard the formula is good... and I am here to confirm the rumors are true. This eyeliner is creamy and glides on really smooth. I decided to go with a brown, it is a little less harsh during the summer.
Still can't believe I picked up these fake "
Celebrity" lashes
from Sephora. Never thought I would go there but I did. I have yet to use these but I was just too curious to see what I looked like with fake lashes on. These were the most natural looking lashes I could fine. Makeup is about experimenting and seeing what works for you, so we shall see!
Last thing, is this Eos Lip balm in "Summer fruit" which is not from Sephora. Although, I thought I would include this in my beauty haul. If you are a Chapstick/lip balm kind of girl... then you must try this! Comes in a million flavors, super cute packaging, and most of all... moisturizes your lips. No one wants burnt lips in the summer.